Governors
We are currently looking to recruit governors – for more information click here.
The role of the school governor and governing bodies:
The role of the school governor is demanding but very rewarding and is an excellent way to give back to your local community. School governing bodies are responsible for working with the school to ensure that it delivers a good quality education. Together with the headteacher, who is responsible for day-to-day management, they set the school's aims and policies.
Key roles of governors:
To ensure clarity of vision, ethos and strategic direction.
To hold the headteacher to account and ensuring the educational performance of the school, its students, the quality of our residential provision and the performance management of all staff.
To oversee the financial performance of the school, ensure we offer value for money and make sure our money is well spent.
They also carry out a number of other important duties, which include:
Determining how the school's budget is spent.
The appointing and dismissing of staff.
Hearing appeals and grievances.
Setting standards for pupils' behaviour and discipline.
Making sure school buildings are welcoming and safe.
Setting and monitoring the school's aims and policies.
If you would be interested in serving as a Stone Bay School governor please don't hesitate to contact the school. We are particularly welcome applications from existing parents.
Our Current Governing Body:
The Governing Body of Stone Bay School reconstituted on 28 January 2020 in line with the School Governance (Constitution) (England) Regulations 2012. Twelve governors are appointed to sit on the school's governing body. They review the governance structure, terms of reference and standing orders on an annual basis, and have adopted the 'circle' structure, which requires the governing body to convene at least six times per year, and for governors to carry out regular monitoring responsibilities and report back to the full governing body.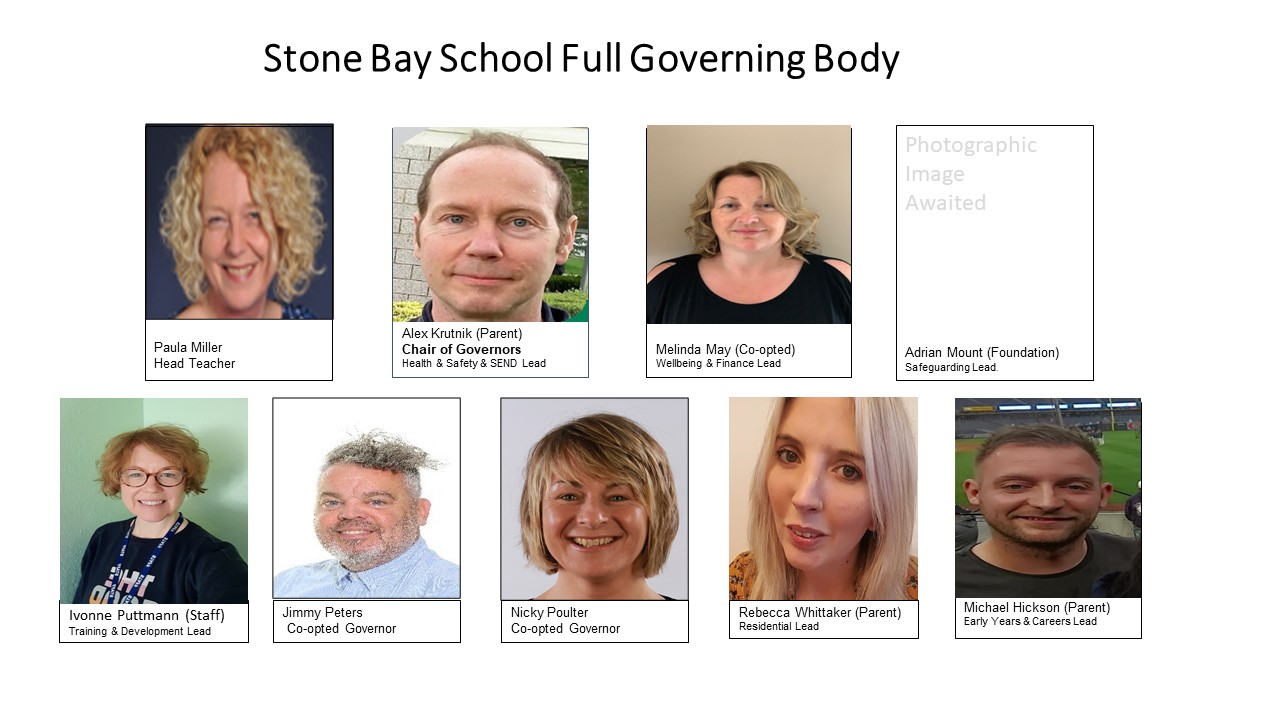 Governor Appointment and Business Interests Details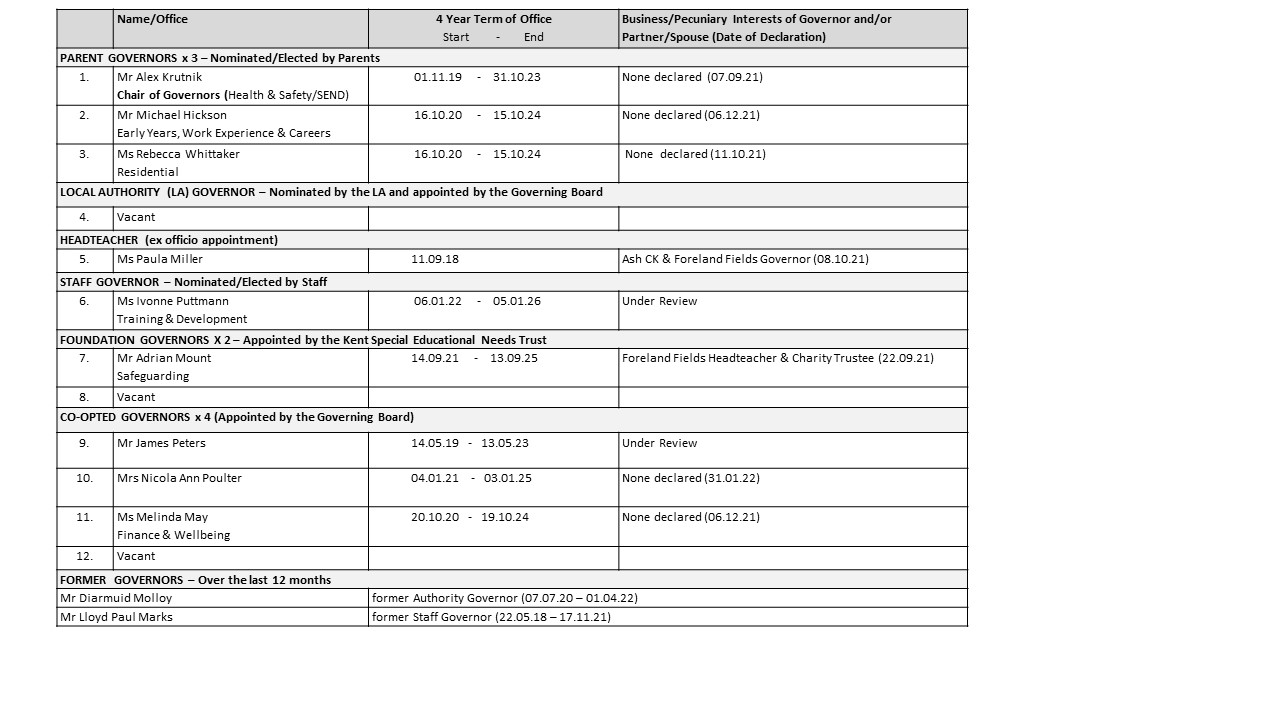 Governor Attendance